Here at Digital Strike, we take adding to our team seriously. Our team is a close-knit group of brilliant strategists and it's important that anyone we bring on the team can jump in right away and fit in. We spend plenty of time getting to know our candidates and discussing our next moves as a team. By the time we extend an offer, we're all very excited to have a new coworker join. 
That's why we're so excited to announce our three newest hires, digital strategists Rachel Sipes and Ryan Bradford and senior content specialist Maggie Tyson.
Meet Rachel Sipes
Rachel is our newest Digital Strategist and she has years of experience in search. Her knowledge of Google runs deep and she looks forward to learning all she can about SEO and implementing those practices across her clients. She's also looking forward to introducing clients to other tactics like YouTube, apps, Gmail, and GDN marketing.
Rachel Sipes is a digital strategist and expert on all things Google. She's hard-working and loves to organize, so you know you're in good hands. Outside of work, Rachel is happiest hanging out with her friends while they paint or watch a movie (maybe sometimes both). When you see her around the office, ask her about her travels in Europe. Maybe ask her, "what did the Blarney Stone taste like?" Or, "Was J.K. Rowling at the Elephant House Cafe?", or even, "which Doctor was in the TARDIS with you?"
Get to know Rachel…
What's your favorite part of your job? The support of others including the boss. It's so great to work in a place where everyone is so willing to jump in and help each other. And a place where your boss understands your day to day as well as keeping up to date on all the moving parts so that he can help out if needed.
What are you most excited to learn? All things SEO. I like to think I've mastered the paid side and I can't wait to master the organic side and learn about all aspects of search marketing.
What's your favorite part of the Digital Strike office? The Lady Lodge. It's like a different world in there and it's so welcoming. The chairs are so comfy and I love to sit by the fire.
Chocolate or vanilla? Vanilla.
Beach or mountains? Beach.
What's your dream vacation? Lounging on a beach in a tropical location soaking up the sun.
What are you reading, watching, and listening to lately? I'm not a big time reader. So, if you catch me with a book, it's most likely something I've already read because I know I love it! I'm currently re-watching Gilmore Girls on Netflix. Love it! I'm also staying up to date with the latest episodes of Shameless and then being extra by keeping up with the drama on Floribama Shore. #triggered You might catch me listening to the epic music genre on Spotify while I draw or listening to true crime podcasts. Music is like a mood ring to me; it differs based on my mood or activity.
Meet Ryan Bradford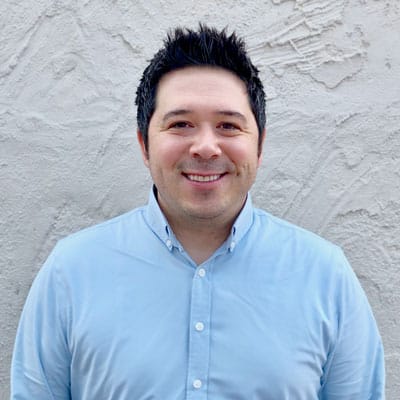 Ryan is our super helpful digital strategist and strategy consultant. He helps our entire team make excellent strategic decisions, thanks to his background heading up a creative and branding agency for four years.
Ryan Bradford is a digital strategist who is here to support our strategy team and to grow the reach of Digital Strike. He's best at asking the right questions and staying focused on finding a solution without worrying too much about the problem. He's your guy if you need a thoughtful solution or a change in perspective. Outside of work, Ryan is happiest working in his yard, enjoying a cold beer afterward, and watching the Blues.
Get to know Ryan…
What's your favorite part of your job? I really enjoy having so many sophisticated tools to use that help us make decisions for clients based on the data.
What are you most excited to learn? More about SEO. Coming into this position I'm familiar with certain SEO tactics. But being in this environment has opened me up to a whole new way of thinking about SEO.
What's your favorite part of the Digital Strike office? The different settings. DS actually has two different buildings and each one is drastically different. I like having the option to work at my desk that is in an open environment. Or walk next door where it is a little quieter.
Chocolate or vanilla? Vanilla.
Beach or mountains? Beach.
What's your dream vacation? Jade Mountain in St. Lucia.
What are you reading, watching, and listening to lately? Hug Your Haters by Jay Bear, Brian Dean videos on YouTube, and Johnny Cash.

Meet Maggie Tyson
Maggie is our new Senior Content Specialist who will be focusing on content strategy, copywriting, and building out the Digital Strike content team. If you need something written, she's your girl. With a background in editorial strategy, writing, and all forms of editing, she's most looking forward to bringing her eye for detail and ability to organize and execute to all the content projects happening at Digital Strike.
Maggie is Digital Strike's resident content queen. From content planning with our strategists to writing (and re-writing) copy to perfection, content strategy and execution are her professional passions.

Before Digital Strike, she worked in digital publishing as a strategist, writer, copy editor, and senior editor; she also moonlights as a freelance lifestyle writer and infrequent blogger.

Maggie is a mom (to one child and two cats), an amateur sommelier, a professional napper, a beauty and skincare junkie, and an Oxford comma devotee. Outside the office, you can usually find her hanging with her little one, traveling, or checking out the wine list at a new restaurant—and posting about all of it on her Instagram story.
Get to know Maggie…
What's your favorite part of your job? Working with everyone in the office! I knew sitting in my interview that I'd love working with these people, and I was right! Because my background is in in-house editorial, I don't have much experience working directly with clients; everyone here takes the time to walk me through our client needs and processes all while supporting me in my vision for this role. Plus they're really funny.
What are you most excited to learn? I'm really looking forward to learning more about each of our clients. Truly great content can positively impact anyone's overall digital strategy and performance, so finding out how I can put my skills to the best use is the most exciting part of being here at DS.
What's your favorite part of the Digital Strike office? Just like Rachel, I love the Lodge! If you ever come in for a meeting, cross your fingers it's in the Lodge. The chairs are actually comfortable, there's great lighting, and we have art, old books, and even a fireplace. It beats a fluorescent office full of cubicles any day.
Chocolate or vanilla? Vanilla. I actually hate all forms of chocolate.
Beach or mountains? Beach! The mountains are great in the summer and all, but nothing beats reading a good book and sipping on a frozen cocktail with the waves in the background.
What's your dream vacation? Definitely New Zealand. I love traveling in Europe, and I have many more places around the world on my list, but going on a Lord of the Rings tour would let me die happy.
What are you reading, watching, and listening to lately? I'm currently reading Like a Mother: A Feminist Journey Through the Science and Culture of Pregnancy; as a mom myself, it's fascinating to learn about what we take for granted when it comes to pregnancy and motherhood. I've been watching the latest season of True Detective, but I always go for Vanderpump Rules when I need to a laugh…or to feel better about my own life. I have quite a few of my own Spotify playlists on rotation depending on the vibe I need, but lately I've been been listening to The Dropout podcast about the downfall of Elizabeth Holmes and Theranos.
---
Interested in working at Digital Strike? We're hiring! Check out our open position here and get in touch if you think you'd be a good fit.