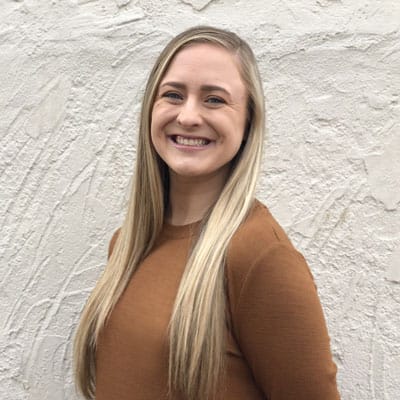 Kara Faris
Local SEO Manager
---
Kara is our Local SEO Manager, she graduated with a Bachelor of Science in Mass Media from the University of Missouri St. Louis. After graduation, she packed up and moved to Denver to see the world and gain professional experience. She quickly became one of her agency's knowledgeable account managers in Local Listing Management taking on the agencies most challenging accounts. Using her knowledge of local listings management, she help lead the full rebrand for Scottrade/TD Ameritrade, which Account Directors typically led. Due to her successes, she was promoted to a position where she was able assist in new employee onboarding, improving distribution processes, creating learning tutorials, working with the tech to open up client editing in LOCALACT, and proactively stepping in to help support other team members accounts when needed.
As a lifelong learner, she knew she needed to keep growing and building on her level of knowledge to expand her skills so she returned to Saint Louis, accepting a position as an Account Coordinator at Motivation Technologies where she effectively worked within a small team to create large-scale, web-based promotions for a fortune 50 client. Still seeking more knowledge and wanting to be challenged, Kara found herself attracted to Digital Strike, which put her in charge of managing all the agencies Local Business Listings accounts, learning new services, and bringing new innovation to the table.
Outside of work you can find Kara with her dog, laughing at her own jokes, dancing at any and all open opportunities, and checking out thrift shops.