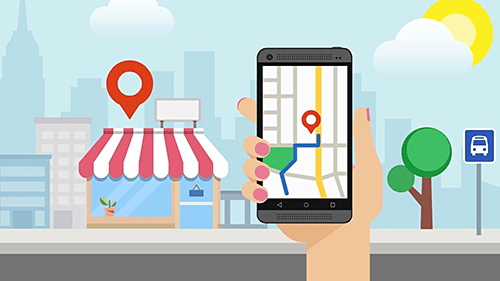 "Why am I not ranking #1 in the local pack? We optimized our Google My Business listing."
This is a question we get a lot. Businesses come to us wondering why their phone isn't ringing off the hook after optimizing their local listings.
And here's the answer: citation building and local listing management is just the beginning of local SEO. It gets you into the game, but it doesn't guarantee winning any business.
Simply ­­having consistent citations—the mention of your name, address phone number (NAP)—in Google, Bing, Yahoo and Yelp used to separate you from your competitors, but now the competition has woken up and smelled the SEO coffee.
Unless your business exists in a non-competitive location and vertical, there is so much more you need to do if you want to drive traffic and generate leads from your local listing.
Managing your local listings and citations is a good foundation to your local strategy. But it will not set you apart from the competition, and will not help you generate business.
Allow me to explain foundational and competitive local ranking factors with an unlikely analogy:
Generating business in local SEO is kind of like winning Cupcake Wars.
You know, the show on the Food Network where bakers compete to prove to a panel of judges that their cupcakes are the best.
You are the baker. Google is the judge. The competition is stiff.
And let me tell you: just making batter—or, per the analogy, only managing citations—will not even get you close to winning the $10,000 grand prize. Or, you know, ranking in search results and generating local business.
No. The recipe for success is much more complicated. You need frosting, flavor and fanfare. You need to set yourself apart from the competition. These days, everyone knows how to optimize their listings—now, you have to optimize your website and your link profile as well in order to rank locally.
Present your cupcake—er, website—as the tastiest option and the judge, Google, is much more likely to choose to present your business to its searchers.
So how do you set your business' website apart?
Cake analogies aside, you need to have a more comprehensive strategy in place than just optimizing your local listing if you want to drive traffic, generate leads and increase your bottom line.
And the local ranking factor most likely to drive results for your business is local link building.
Let's say, for the sake of this post, you own a cupcake shop.
If every food magazine and lifestyle blogger around town is linking to your site in a post talking about how your cupcakes are the best in town, Google will get the hint.
And when a searcher in your city asks Google where the "best cupcake shop in town" is, Google is more likely to serve up directions to your shop right there in the local pack.
Technical website management, along with a comprehensive content marketing, link building and review management strategy are the competitive difference makers—the frosting, if you will—that will help you stand out from your competition.
The recipe for local SEO success is complicated. You need a strong foundation and a tasty frosting for Google to show your business in search results.
Photo credit: https://www.masslivemedia.com/
---