Just like any relationship you have, whether it be personal or otherwise, it's extremely important to have a healthy relationship with your digital marketing agency. You hired them to make your life easier and to hopefully grow your business in ways you can't do yourself.
But sometimes the compatibility just isn't there. 
This might be a little odd coming from your friendly neighborhood digital marketing agency, but the hope is that by the end of this post, you'll have a clearer perspective on your current agency relationship and have a better understanding of what to expect from one in the future.
Here are a few signs that your agency relationship is unhealthy: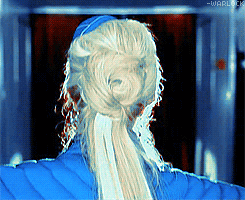 1. The agency you have now isn't transparent
Just like when your significant other is shifty about why they're coming home from work late, sometimes an agency doesn't tell you exactly what they're doing.
Or maybe they're promising things they can't really deliver just to get you in the door.
They're taking advantage of your lack of marketing knowledge and promising you the moon when the best they can give you is disappointment.
But the whole reason you hired them was so that they'd make your life easier and your business more successful. 
They're just making your life harder and keeping you from achieving the goals you've set for your business.
It's time to find an agency that will be transparent and that you can trust.
2. Your business has changed or the agency has
Sometimes a healthy agency relationship turns sour over time as you grow apart.
Maybe your business has outgrown them or the agency has outgrown you and can't give you the attention that they used to. 
It's okay to grow apart and then move on. Maintain a good relationship with them, because maybe they'll still be able to help in the future.
3. The agency has consistent performance issues
Note the word "consistent." Every agency will have a bad day, make errors, and that may disappoint you.
Those things should be forgiven, especially if most of the time, they're accurate, working hard for you, and producing results.
But if the agency is consistently not approaching projects with a clear strategy, doesn't understand the digital space at all, or they rarely meet deadlines or budgets, the relationship isn't a healthy one.
What a Healthy Agency Relationship Looks Like:
If you have a healthy relationship with your digital marketing agency, you probably know it already. 
You're happy to work with them and they're making your life easier. Before working with them, digital marketing was stressful to think about and your online conversions weren't growing.
But then you found the digital marketing agency of your dreams.
Here are some of the things an agency should do to facilitate a healthy relationship:
1. They have your best interests at heart
Not every agency will care about your company. They won't take the time to really get to know it and understand it the way you do.
Find a digital marketing agency that will put in the time and effort. It'll be better for you in the long run because you know that your company is in good hands.
You'll be able to focus on aspects of your business that are more important to you. 
2. They fill in the gaps of your internal team
The best thing about hiring a digital marketing agency rather than building your in-house team is that an agency lives and breathes marketing. 
They love SEO, PPC, and content strategy. Maybe they have an in-house designer and developer who will revamp your website. 
3. Their solutions are versatile and creative
One of the most crucial deciding factors can be the agency's versatility. Marketing doesn't work in a vacuum. Your marketing campaigns will thrive through different combinations of disciplines and capabilities.
Digital Strike couldn't do everything it does without its PPC and SEO specialists or our in-house creative team. We couldn't be successful if we were just account managers.
Our diverse skills and perspectives make us as versatile as the multi-tool every dad carries on their belt. 
The Bottom Line
It might be a little odd to talk about the health of a professional relationship as if it's a personal one. 
But if you're a small business trying to grow, then a relationship with your digital marketing agency is a mix of personal and professional for you.
If you enter a relationship with a new agency, give it time to ramp up. The onboarding process can take time and then it takes even more time for their hard work to have an effect.
At Digital Strike, we can help you find the right solutions for your business. Contact us for a free consultation.