So you've decided to send out a newsletter or maybe we recommended you create one.
But where do you begin?
The key to any successful newsletter is the quality of your email list. Currently, you have zero subscribers, other than your current customer list and friends and family, but you're looking for new opportunities.
You could buy a list of emails, but we've seen that tactic crash and burn more times than we can count.
Your first step is to build a list of subscribers.
Subscribers who are excited to see your email come through. Subscribers who can't wait until your next email newsletter.
We're talking "Glengarry leads" quality subscribers.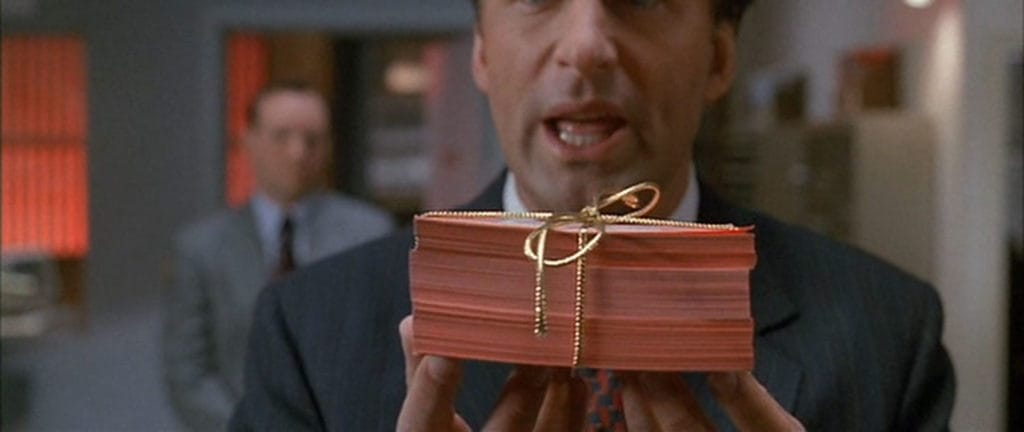 Building your subscriber list isn't going to happen overnight – and if it does, your list is probably garbage. If you're buying subscribers, then your open and click rates are going to resemble my chances of getting front row tickets to Hamilton: 0.2%. 
But if you can be patient and build your email list the right ways, it'll pay off in the end. You'll have a list of dedicated subscribers who chose to follow you because of your content. That's the goal. 
What exactly is the right way though?
Techniques to build your email list
By 2019, there will be 2.9 billion email users worldwide. All you have to do is get some of them to subscribe to your list. You don't need a billion (though it would be nice) – just some of that billion.
Here are the strategies that will help get the ball rolling:
Build an opt-in landing page
If there's no spot for people to sign up on your website, how do you expect to capture their emails?
The landing page needs to be specifically designed for turning web traffic into subscribers. It sounds simple in theory, but you can't just create a page that says "Sign up for emails."
That doesn't sound convincing or like the subscriber will be getting anything out of handing over their email. 
Think about it: you probably don't like to give out your email willy-nilly to just anyone. You might even give out a fake email to people who ask for it – notmyname@fakeemail.com.
So your landing page needs to offer something to the potential subscriber – a 10% off coupon, a downloadable eBook, first access to something, etc. 
Drive traffic to the landing page
Once you build the landing page, you can't just twiddle your thumbs and wait for people to stumble across your website. The internet is too big for that to work in your favor.
You need to get as much traffic as possible to your landing page. Feature your landing page on as many marketing channels as possible.
Blog about your new newsletter. Post about it on all of your social media channels.
Add a CTA on the sidebar or the footer of each page on your website to increase the exposure and encourage website visitors to sign up.
As you might have noticed, Digital Strike has a bar dedicated at the bottom of our blog to encourage sign-ups: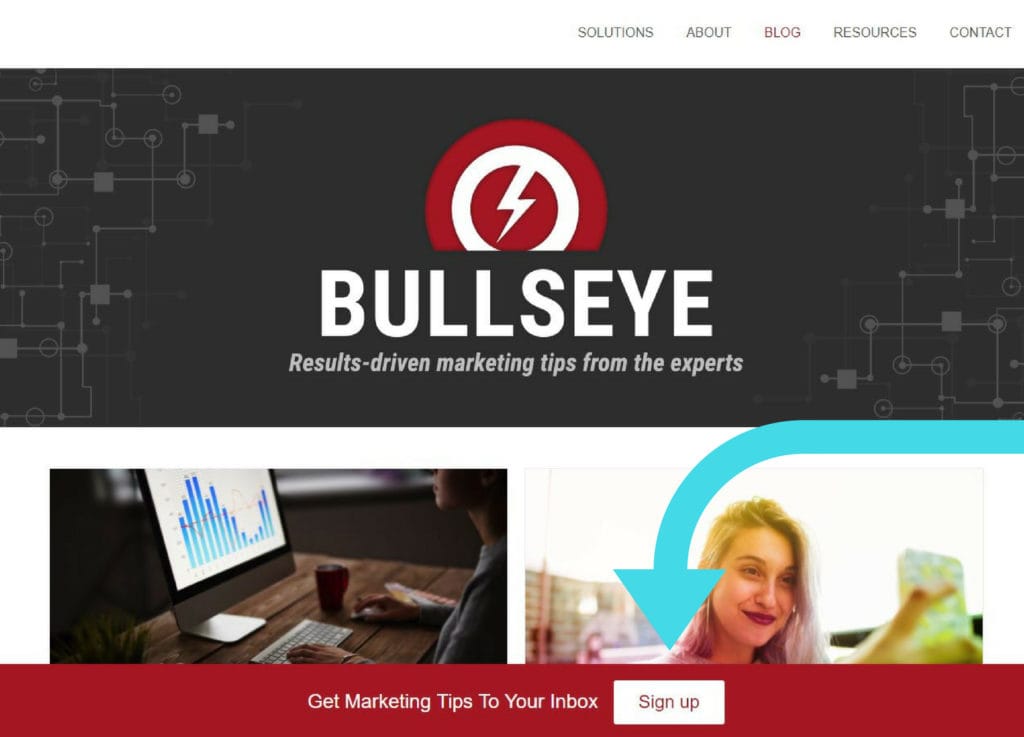 Anything you can do to drive more people to your landing page will only increase your subscription rates and build your email list into a robust collection of dedicated readers.
Give people a reason to give you their email address
Like I alluded above, people don't want to give you their email address for nothing. Asking for their email address without offering anything in return is just like that guy who comes up to you at the bar and demands your phone number without giving you a reason to like him at all.
Don't be that guy.
Your company and your newsletter might be fantastic, but not everyone knows that. This is especially true if you're a small business or a startup.
People get enough emails throughout the day, and they probably don't want to receive more unless they're actually going to get something out of it.
Offer some kind of value that improves their lives or experience with your brand. Give them a discount for signing up or the chance to win a prize. Anything that will tip the scales in your favor. 
They might sign up just to get the discount, but if you work to establish a good relationship with them and send them useful content, chances are they'll stick around.
Segment your lists
Not all of your subscribers are the same and not all of them sign up for the same reasons.
It's key to identify the differences and group people accordingly – A.K.A., segmenting.
This isn't necessarily a way to build your email list, but rather to maintain it. 
A 2017 study by MailChimp found that segmented email campaigns have a 14% higher open rate and a 101% higher click rate.
So yeah, segment your list if you can and reap those benefits.
There are practically unlimited options for segmenting your lists, but some of the most common ways are:
by interests
location
email frequency
Maybe people don't want to hear from your every week, but they'd like you to appear in their inbox on a monthly basis. If there's a frequency preference in their email settings, they might be more likely to choose to hear from you a little less frequently rather than unsubscribing altogether.
Encourage your subscribers to share with their friends and family
To get the most out of your list, put your subscribers to work for you. They aren't just going to forward your email out of the goodness of their hearts – people just aren't that willing to do that.
But if you offer an incentive to do it or an added value, people will be more likely to do it.
For example, TheSkimm is a daily newsletter that brings the news in a condensed, easy-to-read way to its subscribers. 
Not only do they have an Invite Friends button at the top of every newsletter, but they also have a section every day counting the number of referrals you have until you are a "Skimm'bassador."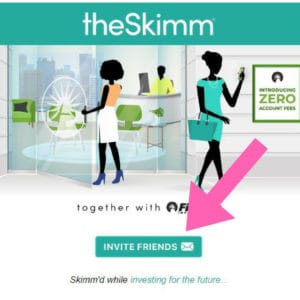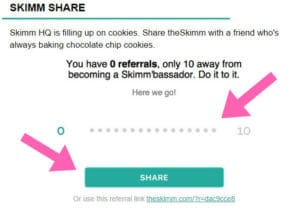 The goal here is to create a snowball effect. Or maybe a pyramid scheme. You want each new subscriber to get more people to join. Encouraging your subscribers to share will help you get more subscribers.
Never stop never stopping
You've finally reached your email subscribers goal! You have the amount you wanted, so now it's time to chill out and just enjoy it, right?
Wrong!
Growing your email list should be a constant priority. There's no downside to adding more subscribers, so don't stop now.
Depending on the email platform you chose, you could get charged more based on the number of people added to your list. But the costs are marginal and overall worth it because of the high ROI of email marketing campaigns.
Bottom Line
Achieving your email list goals is probably going to be a long process, but since there are so many different tactics and strategies to try out, you won't be bored. Email marketing lends itself easily to other digital marketing strategies like SEO and PPC, so you can integrate it into what your team is already doing.
If you need help setting up your email marketing strategy, drop us a line. And while you're there, you can subscribe to our monthly newsletter.