Social media marketing is one of the best ways to make sales; according to one study, 80% of consumers made a purchase as a result of something they had seen on social media. While Facebook may have been the undisputed ruler of social media advertising in the past, times are a-changin'. Now, TikTok is the social media platform that businesses and advertisers should turn to, especially if they want to reach newer, younger demographics.
TikTok boasts a billion active users every single month. And those users are spending money there too. In 2020 alone, TikTok generated an estimated $500 million in revenue in the United States. That means incorporating a TikTok business account (featuring both organic video content and paid TikTok ads) into your social media marketing strategies can open opportunities for generating brand awareness and sales!
TikTok for Business Owners – 10 #Hacks & Tips
From organic to paid, keep the following in mind if you want to increase the chances of going viral and getting engagements on this platform.
1. Understand Your Target Audience
According to Statista, the largest percentage of TikTok users are from Gen Z, with younger Millennials coming in second. This audience, combined with the platform's short-form video format, means that posting to TikTok is going to look much different than posting on LinkedIn. Many advertisers subsequently struggle to find a successful content marketing strategy for this platform, even if they've been successful on other social media sites.
The key to success on this platform, however, is really quite simple: coming across as authentic.
You see, many TikTok users view the platform as an organic social network populated by real people offering real experiences. They interpret these experiences as sincere, relatable, and—most importantly—trustworthy. This trustworthiness can explain why Gen Z is more likely to use TikTok or Instagram for discovery than Google! Younger people, in other words, are less likely to use the likes of Google and Yelp to find places to eat or destinations to visit. They rely instead on what they believe to be more reliable, honest video reviews from TikTok content creators.
No matter what you post on this platform, keep in mind that your young audience will crave relatability, originality, and sincerity above all else.
2. Know When to Post
While finding the right target audience is critical to your campaign's success, so too is finding the right time to post.
TikTok ad pricing starts at $10/CPM, and the minimum spend on a campaign is $500. As such, posting at the right time can help you get the most bang for your buck.
Not sure when to post? Social media management platforms like Buffer can help you better decide when to release your content into the wild.
3. Connect with Influencers
Love 'em or not, influencers rule social media. According to one Oracle study, 37% of consumers trust influencers more than they do brands. Furthermore, 32% of Gen Z on social media use influencers to discover new brands and products. That means that forming partnerships with TikTok influencers can be beneficial for your business.
But influencer marketing doesn't mean just throwing money at the biggest names you know. It means working with people who are relevant to your industry (and can fit inside your existing marketing budget). For small businesses especially, local or micro influencers can be a boon for your company, particularly if your business model depends heavily on the local economy (restaurants, flower shops, etc.). These influencers typically have a small but dedicated following and are popular in a specific geographic area.
See if there are any micro influencers in your area that work in your industry and reach out to them—you may just form a partnership that takes your business to the next level.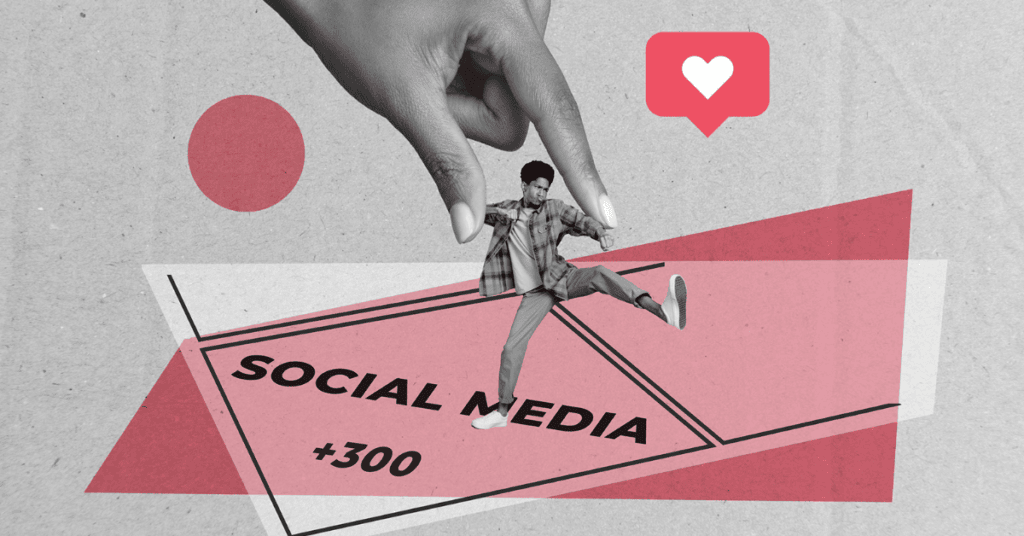 4. Optimize Your Hashtags
Don't let your efforts be a major #fail. Make the TikTok algorithm work for you by using the right hashtags. From staying on top of the latest #trending tags to utilizing classic #throwbacks, using the right hashtag at the right time helps TikTok's algorithm put your videos in front of not just more people, but people who are more likely to engage with your content.
Great tags to add to your videos (if relevant to your content and industry) include:
#throwback

#trending

#hack

#lifehack

#jobtips

#tiktokchallenge

#recipe

#quotes

#motivation

#howto
You can also get creative and make your own hashtags! Just keep everything simple and easy to understand at a glance, because that's all the time you have to grab users' attention.
#Hot#Tip – Make sure you do a little research to understand the context of any trending hashtags. You might think you understand what a trending tag means, only to discover on closer inspection that it means something else entirely!
5. Stay on Top of Trends
Trends rule TikTok. Besides staying on top of trending hashtags, it's also important to stay on top of other trends. Are there new dances rippling across the platform? Is there a new challenge taking users by storm? Use current trends to your advantage to build brand awareness.
For example, if there is a trending cooking challenge, restaurants can post videos (with the proper hashtags) of their crew members participating in said challenge. This content will reach new audiences when tagged correctly and make your brand seem fun, fresh, and—most importantly—authentic.
TikTok makes it easy to see just what content is currently trending and what is relevant to you. Each TikTok account has a "fyp" or "For You Page" that features both trending content and content that TikTok's algorithm curates for you based on your interests. Explore #fyp to find what's new and relevant!
6. Vary Your Video Content
Posting the same content day after day? Booooring.
Varying your content? #Winning!
TikTok is home to different kinds of content, from helpful tutorials and hacks to silly viral memes. What keeps people coming back to the platform is this wide offering of content. That means, to avoid stagnation, your business needs to vary content (while still staying relevant to your industry). Create different kinds of content to discover what works best for your company and keeps your followers' feeds fresh.
Try, for example, to offer both snippets of office life and helpful tips or tutorials relevant to your field. These videos paint your business as full as real people who know how to have fun while also getting work done. #Officegoals!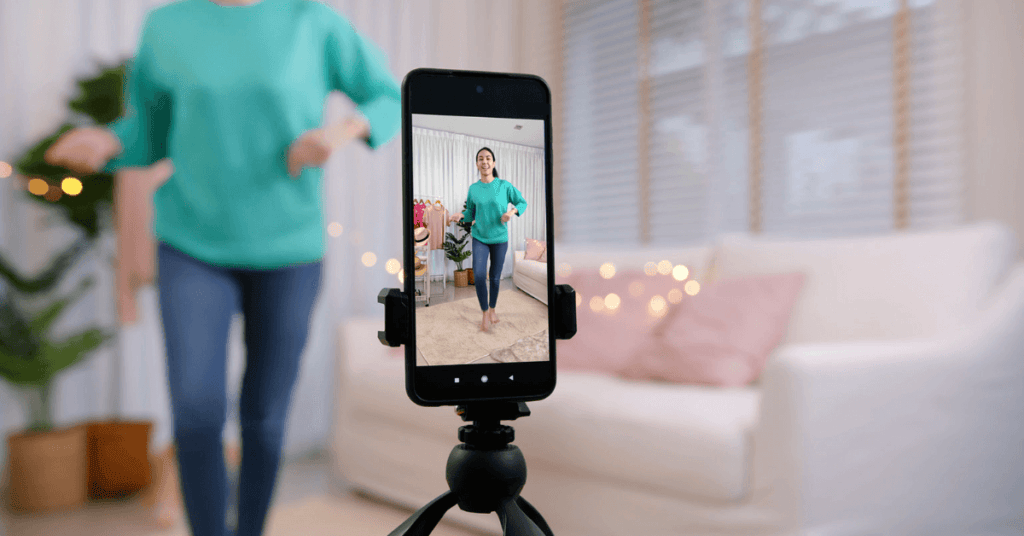 7. Be Original
Performing the latest dance craze is great, but offering something new and exciting has its own merits too. Remember, TikTok users love authenticity, which includes having original content. Think of new information to offer users, or new ways of presenting it. Above all else, think outside the box for ways to reach users with short-form videos.
For example, try showing a #fail in your TikTok videos. Explain how your business tried something that didn't quite work out… and how you fixed the issue! This type of content can show vulnerability and sincerity, which many TikTok users enjoy and find more relatable and, therefore, more trustworthy.
8. Don't Stop Believing (and Keep Posting)
It can be easy to get discouraged when the video you lovingly (and painstakingly) created doesn't immediately become a viral hit. You did everything right, after all. So, what gives? Where are the results?
Unlike some other sites, (organic) success on this platform often boils down to pure luck. Yes, you can optimize hashtags and make killer content, but sometimes even the funniest, most optimized organic content just doesn't get picked up by TikTok's algorithm. The best way to increase your odds of success? Have a lot of content for the platform's algorithm to notice.
So, no matter how discouraging it may seem, keep posting regularly. It can help you build a reliable following while still increasing the odds that something you post will go viral.
9. Use Different Video Ad Formats to Achieve Your Marketing Objectives
Organic posts have their place, but paid advertisements are a big part of TikTok too. And don't worry about advertisements coming across negatively on a platform that prides itself on authenticity. One survey found that respondents viewed TikTok ads as "more favorable than ads on other platforms."
TikTok marketing is versatile, so you'll never want for lack of options. Some of the ad formats available to advertisers on this platform include the following options.
TopView Ads
TopView ads are top dog on TikTok. These full-screen ads, as the name suggests, are the first thing users see in their feed after 3 to 5 seconds, and they can last up to one minute.
But people don't just see these ads. They engage with them too.
A lot.
One survey found that TikTok's TopView ads "ranked first across all engagement-related attributes tested," even when compared to other social media platforms! So, when it comes to paid ads on this platform, TopView ads are a great option to explore for generating sales, awareness, and engagement.
Brand Takeover Ads
Brand Takeover ads are full-screen ads that completely cover the screen as soon as someone opens the TikTok app, and they can direct users to landing pages, a Hashtag Challenge, or In-Feed ads. Unlike other kinds of ads on this platform, they don't have to be videos, but can also be still images or GIFs. Given how front and center these ads are, it should come as no surprise that they offer incredible ROI for advertisers.
What makes Brand Takeovers so successful is that TikTok only shows ONE Brand Takeover a day, meaning lots of uncontested opportunities for spreading brand awareness. Considering how valuable these ads can be for businesses, it's no surprise that they're incredibly expensive—around $50,000 a day! So, while these ads are incredibly useful for exposure, they're more for larger businesses, particularly ones who want a surge in brand awareness, such as for the release of a new product or service.
In-Feed Ads
In-feed ads are full-screen advertisements that users see in their feed along with organic content. These ads have to be eye-catching, or users will scroll right past them given the fast-paced nature of this platform. What makes an ad on this platform eye-catching? Pops of colors, great sounds, and interesting images can all stop users from scrolling long enough to watch your entire ad.
When executed correctly, these ads can stay with users even after they continue scrolling through their feed. But don't just take our word for it. One Neuro-Insight study found that "TikTok In-Feed Ads achieve 23% higher detail memory than TV ads." These ads, in other words, are more likely to leave an impression on viewers than ads seen on TV.
Perhaps best of all, these ads are significantly more affordable than Brand Takeovers and TopView ads, making them a better option for businesses with smaller budgets. From spreading awareness of your brand to generating sales, these ads are worth exploring to achieve your #businessgoals.
Branded Hashtag Challenges
Branded Hashtag Challenges allow businesses to engage a wider audience across the entire TikTok community and can even result in brand-related, user-generated content, or UGC. UGC generation is incredibly valuable on any platform, but especially on TikTok, as consumers overwhelmingly consider UGC more trustworthy when compared to other media varieties, which can lead to even further engagement and potential campaign success.
Take, for example, the #InMyDenim Hashtag Challenge that Guess, a clothing brand, launched in 2018. Guess created the #InMyDenim hashtag and encouraged users to show off their denim clothing and styles. The brand further promoted #InMyDenim through a Brand Takeover.
The result?
This campaign was an absolute success for Guess, resulting in:
5,550+ UG videos

,

10.5 million views

on their tagged videos,

12,000+ new followers

, and

An incredible

14.3% engagement rate

!
Branded Effects
Stickers, games, and filters—oh my!
Branded Effects are special effects, like filters or games that users can engage with (and may even encourage them to generate their own UGC); TikTok's creative team designs and personalizes them to your brand. They offer users an immersive, personable experience with your brand, which can be invaluable for generating awareness and even brand loyalty.
Even better, the results you see are not just with younger audiences. Personalized, immersive experiences, like those offered by Branded Effects, are key to driving sales among all age groups. According to Salesforce, a whopping 74% of Gen Z respondents said they "prefer personalized products or services," and a majority (57%) of Baby Boomers surveyed did as well. These preferences translate well for your bottom line, as one Salesforce report found that 97% of marketers saw "improvement in business results due to personalization" of their products or services!
Mucinex, for instance, used Branded Effects as part of a comprehensive TikTok campaign that resulted in a jaw-dropping "+42.7% lift in purchase intent." Working with a creative team at TikTok, Mucinex launched #BeatTheZombieFunk, a Branded Hashtag Challenge that encouraged users to dance along with Mucinex's mascot, Mr. Mucus, who was brought to life thanks to the magic of Branded Effects. Combined with original music, it's no surprise that this robust campaign resulted in such a positive reception, including UGC that had nearly 6 billion views.
So, if it's within your company's budget, trying out Branded Effects is one of the best ways to deliver a customized, immersive experience straight to your target audience.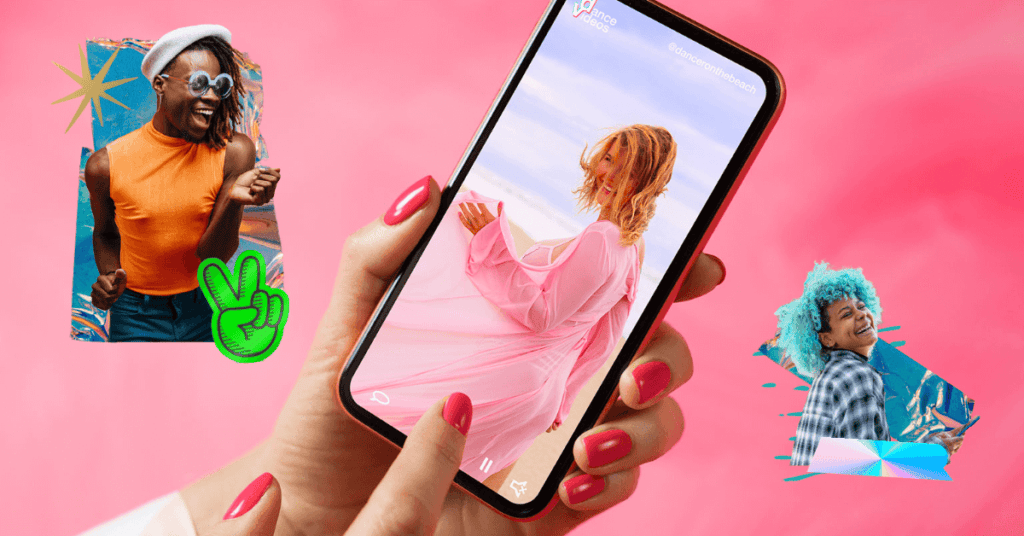 10. Make Use of the App's Built-In Tools
Not confident in your video-making skills? Not a problem when you use this platform's built-in tools that use artificial intelligence to enhance your video ads… or create them for you. The best part? Many of them are free with a business account!
TikTok tools for businesses worth exploring include the following.
Smart Video

– Upload video and image files so this tool can work its AI magic to create a customized ad for your business account.

Smart Video Soundtrack

– This tool's AI finds a catchy tune for your ads, so you don't have to sift through hours of copyright-free music to hunt down something yourself.

Video Template

– Easily upload your own text, images, and logos into pre-made templates for quick and easy ad content to wow your target audience.
Sometimes, though, the best help you can get is not from AI and other tools, but real people. If your business wants to explore TikTok content creation, but isn't quite sure where to start, give us a buzz. We would love to discuss new and exciting ways to generate video content that will engage your target audiences.