You've probably heard your marketing team talk about it all the time – The Customer Conversion Funnel.
"It's all about getting customers to go through the conversion funnel."
"This strategy is for 'top of the funnel' customers."
"We have to funnel customers through the customer conversion funnel."
We never shut up about the funnel, honestly.
Which is why we thought it was time we actually explained it.
I present to you: The Customer Conversion Funnel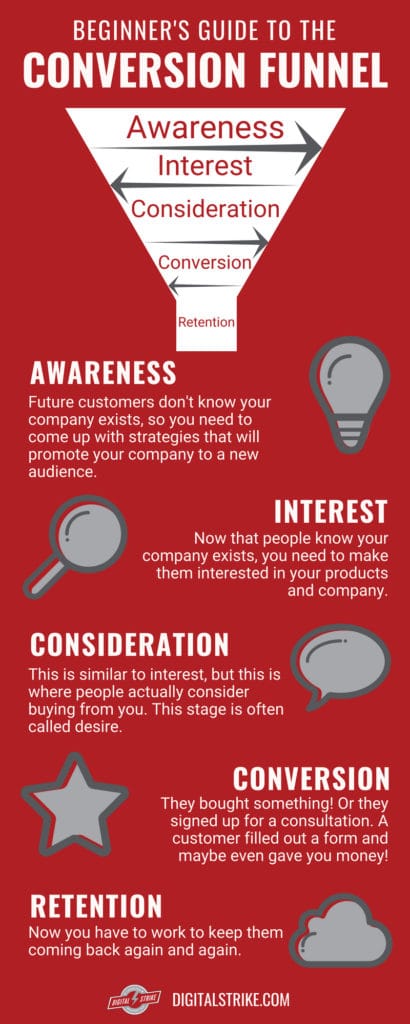 It's just the customer's buying process. You've gone through the funnel yourself countless times whether you're aware of it or not. Every time you buy something, you're in the funnel.
Even if you're currently generating sales, it helps to understand the buying process so you can leverage the basic concepts and guide potential customers through the funnel in order to increase conversions.
Let's break it down.
Explain right now or else you'll be EXTERMINATED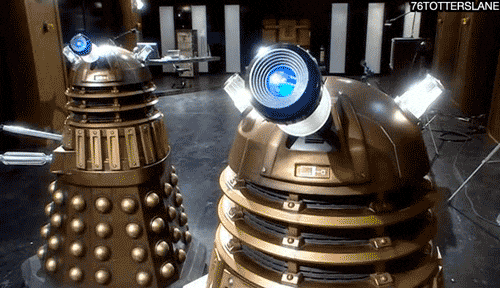 Breakdown of Customer Conversion Funnel
Since an infographic can only help you get the gist of a topic rather than a complete understanding, let's dive into each part of the funnel.
Brand awareness
Right now, the customer doesn't know you exist, which puts you in the 'awareness stage'. The awareness stage is packed full of all the different ways a new consumer can come in contact with your brand. This can mean anything from word-of-mouth, to finding your brand through an informative search, or from advertising efforts. With all these different ways a consumer can find your brand, this is the opportunity to create a custom marketing strategy to best reach your audience.
The goal here is to come up with marketing strategies that will promote your company to a new audience, thus, creating new brand awareness. This new, sought-after brand awareness can be targeting more consumers in your current audience OR a completely new audience altogether. 
This is a little easier said than done, but there are plenty of ways to widen the top of the funnel. Your ability to improve the awareness stage of the funnel is going to be reliant on a few factors: available marketing mediums, desired marketing mediums, and the available budget to spend.
Every organization is different, and that means the available and desired marketing mediums can change depending on the business. For example, eCommerce clothing companies have seen the largest margins of success in developing brand awareness through organic and paid social media efforts, whereas local service-based businesses have historically seen the largest improvements in brand awareness through local search results. Knowing this, there is going to be a combination of trial-and-error and industry data to help guide you in your initial marketing strategy creation.
So, let's assume people don't know about your company, but you do know the consumer is out there, and they need something, something you have! That means we have two approaches. We can let the consumer find us through an informative search, search engine optimization (SEO), or we can actively seek our consumers and tell them that they need us, digital advertising.
Let's talk about how we might be in the right place at the right time during a search. Since people don't know about your company and they just know that they want or need something, they'll probably start at a search engine. By actively working to appear in search results that are relevant to your business and answer a question or need of your target consumer, you put your business in the best possible place to capture more users and improve your brand awareness. Sometimes at greater rates than you even knew were possible. This means that one of the most effective ways you can generate more brand awareness is to improve your SEO strategy.
A higher ranking increases your chances of getting noticed and more organic traffic to your website. 33% of clicks go to the top search result on Google. In fact, the first page controls 75% of the available clicks.
That's a lot of clicks.
So if you've ever wondered, "why are so many businesses investing in SEO?" That's why.
Now, when looking at digital advertising, or actively seeking out those in your target audience, there are a number of methods you can use. Each method has its ups, downs, and purposes, and depending on your business type, there may be mediums of online marketing that are more effective than others.
If SEO's long term play seems out of the realms of possibilities now, do not fret, because there is still a way to appear in those desired organic search results with a little media spend, Google Ads' Pay-Per-Click (PPC) advertising. Google Ads are the ads you see at the top of certain search queries before the organic results. Through Google Ads' keyword bidding system, businesses can bid on the chance to show at the top of specific search queries and keywords they deem valuable for their business. This form of advertising can put an ad for your business at the top of a search question your business hopes to answer.
Social media is another way to generate brand awareness. Not all consumers are looking to buy things on social media, but it's still a great way to introduce yourself and give yourself some credibility. You can use social media to grow your business through organic posts and continuing to build your audience that way, or you can look into paid advertisement options that most social platforms now offer. Your business' organic reach may be limited to the number of people that follow or like your page, but with paid social, you can reach significantly bigger and more diverse audiences that otherwise have not been exposed to your business before.
By social media channels, posting new content often, you can grow your follower list and conversion rates. This paired with a paid social strategy is a recipe for success.
If your business needs a little bit more of spread effect marketing, then display advertising might be your desired medium. Think of display advertising as the billboards of the digital world, but with more targeted audiences. When you bounce around the web and see advertisements on the side of your browser or on a website's scroll bar, that is display advertising. Display advertising allows you to get your ads out to as wide of a range as possible and use large audience lists based on demographics to apply targeting. There are also opportunities to create audience lists based on retargeting to users who have already been to your site, or to create look-a-like audiences based on audience lists you already have in order to expand them. The possibilities here are endless.
Although there are other ways to generate brand awareness, just remember brand awareness comes down to two simple questions: are you able to be found and do you answer a question or need of your target consumer. By taking steps to answer these questions, you are setting yourself up to improve your brand's awareness and the number of visitors to your website.
Generate interest
Now that people are a little more familiar with your company and brand, it's time for the next stage in the conversion funnel. 
You need to come up with ways to create interest in the products or services you're offering. Content strategy is going to be important here because you'll need to use your website to your advantage.
What's the point in having one if it isn't going to pull its weight for you? Get a homepage and a website that converts.
Your website needs to provide visitors with as much information as possible about your business so that it can answer any questions they might have. That's how you add value to your website.
If someone is looking for a product or service that you offer, your website needs to tell them all about it and provide any necessary information potential customers are looking for.
High-quality and accurate content on your website will make potential customers trust your brand.
Which is why you need a blog. 
If you're the one educating them, they'll be more likely to buy from you over the competition. You'll seem like you know what you're talking about, and that air of competence and confidence will work in your favor.
Your collection of content will help guide consumers through the conversion funnel and hopefully generate interest in your company and eventually leads.
In the brand awareness section above, we discuss how improving your SEO efforts will help create brand awareness. Blogging is a top SEO tool, so it helps both parts of the funnel and ultimately can improve your conversion rate.
Two birds, one blog.
As people find your website through your blog content or digital advertisements, it will be important for you to continue to connect with your potential consumers while they navigate through the interest stage. The next progression of answering a question a consumer may have is to continue to answer future questions they may have, and stay digitally connected.
This is where contact information collection is used, and this can be done through email newsletter signups, contact us forms, or even phone calls or chats. These micro-conversions act as an opportunity to add an interested user to a marketing list that you can use to continue to nurture, inform, and hopefully turn that interested user into a qualified lead.
Now, you may be wondering what the best way to convince interested users to give out their contact information is. Great question. Thankfully long gone are the 2002 days of popups crashing your internet browser, asking for anything from your email address to your mother's maiden name!
We have found that the best way to entice users to connect with your brand is through strong calls-to-action (CTAs) on informative, service, or product pages where that user may have been taking in information, but is not ready to convert to a sale. By providing the promise of quality customer service and an offer, consumers will be more convinced to fill out a form or give you a call. We find that asking for as little information as possible yields the best results (i.e. name, email, phone number).
Consideration
Consideration is pretty similar to the interest stage of the funnel, but with a key difference.
At the interest stage, they're getting to know you but maybe holding off on buying anything. At the consideration stage, they're actively considering giving you their money.
This is where you give them an incentive to complete the purchase.
When they're interested, they may have read your blog posts, signed up for emails, or downloaded your whitepaper. But none of those things generated a profit for you.
This stage is sometimes called "desire" because you're trying to make the consumer desire what you're offering. You have to make your company look more appealing to the customer and show them why they need whatever it is you're selling. 
The customer is weighing a lot of options while they decide what to buy and from where to buy it. 
They're comparing cost, quality, and the convenience of the product or service. Offer something like a coupon on their first purchase, feature customer testimonials, make sure your product spec sheets are comprehensive, offer a free trial, or show a live demo/webinar. 
Give yourself an edge on the competition by giving the customers a reason to buy your product or service over someone else's.
When looking at ways we can improve the 'consideration' portion of our sales funnel, you need to look at what excites and entices your audience about your brand, and make sure your pages are properly telling them what you want them to do. We often call this part of the process our conversion rate optimization, or optimization the rate at which we can drive people from the consideration stage to the conversion stage.
The first thing to look at is if your pages are properly telling consumers what you want them to do. Do you want them to fill out a form, buy goods from your website, contact a representative? By having clear and concise directions on your pages, with CTAs to match, you can make significant improvements to your conversion rate optimization.
Now, a big concern for most is that if you add sales lingo to your service pages, about us, or blogs, you might take away from the user experience. And you are exactly right! For that reason, we often recommend creating landing pages for your digital marketing efforts that are crafted in a way that turns your website visitors into inbound lead opportunities. Landing pages are pages designed to improve conversion rates and are to be accessible only through marketing efforts and ads.
Another way for you to consumers through the consideration stage is by creating brand trust. This is where the consumer is no longer curious about who you are as a brand, but the quality of your company. Your blog is a great way to show thought leadership in your industry and build brand trust amongst your audience. Another way to do so is through case studies, or examples of previous clients you have worked with and their success stories.
Case studies work great for service-based businesses, but if your company provides goods, product testimonials work great as well. Examples of happy customers often creates peace-of-mind for potential customers.
Conversion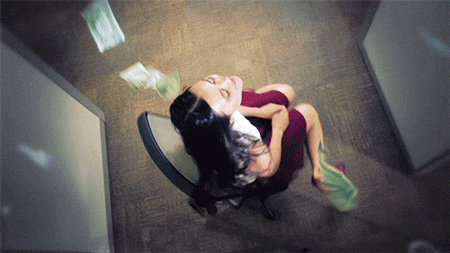 Woohoo! They decided to buy from you! They think you're the best choice and they want to give you their hard-earned dolla-dolla bills. 
But the sale isn't complete yet. It's not over until it's over.
Let's say a customer decides they want to buy from you. They've added the item to their shopping cart. But then they never end up buying it.
What happened?
Figure out why customers are abandoning their cart. Where do they stop? It might be in the checkout process. There can be a number of factors that lead to cart abandonment.
The first reason could be due to the product page and making sure your customers are well informed on what exactly they are purchasing. This is especially true for eCommerce businesses. If your customers don't know exactly what they are purchasing, they might leave their cart with items in it as they are unsure what they are getting in return for their money. The best practice here is always to provide an abundance of information on the product, answering almost any questions you could see arise. That way your customers are making the most informed decision possible.
Another reason could be due to the ease, or lack thereof, in your checkout process. Your checkout process should have clearly defined steps and desired actions to help your customers through the buying process. Just like that as a brick-and-mortar store. If the checkout process is difficult, you risk losing your customers along the way.
Test and refine your checkout process so that it's seamless and easy to use. Make it so easy that they don't have time to think "hmm…maybe this isn't such a good idea after all." A good way to test checkout processes is through A/B testing, or testing two checkout processes for the exact same process. This will help tell the story of which process is working the best, and which one is causing customers to drop off.
That way, you get the finalized conversion, and the customer gets the product or service they want.
Retention
You've finally reached the bottom of the funnel!
Many conversion funnels come to an end at conversion, but the part they are missing might be most important…
Customer retention. It isn't enough to get a bunch of one-time customers. You want those customers to keep coming back, and then they tell their friends about it, and then their friends keep coming back, and so on.
You'll need to come up with additional marketing campaigns to entice those customers back in the future. It's a constant cycle, but one that will hopefully get easier as you grow your business and your customer base.
This process is called lead nurturing, or continuing to follow each lead until it is complete. Many salespeople look at lead nurturing before the first sale, but where lead nurturing becomes ever important is once your customer makes that first initial sale, you nurture them into 2, 3, 10 more sales over their lifetime. 
This form of client or customer retention is convincing the consumer that their decision to engage with your business was not only a good choice but once they are going to have to make again. By continuing to give value to your previous consumers, your business can create repeat customers.
Two methods of creating customer retention are content marketing and lead marketing.
Content marketing can be found useful at every point along this funnel. Content marketing is marketing by creating useful and meaningful content for your prospective, current, and previous customers to digest. Content marketing is also an extremely important part of the SEO puzzle. So, how does one content marketing?
Easy, by creating content! The blog content we have discussed throughout this guide is a great way of content marketing. By creating meaningful content that is not only beneficial for people who have not engaged with your business, but also content that is meaningful for those that have, you can give consumers a reason to keep coming back to your website.
Long-form content pieces are a fantastic tool for giving your consumer base extra value. Not only did you buy this widget from us, but check out our list of guides on how to use that widget. Brilliant.
Oh, did we mention, the added value of all this content is SEO value. Content really is the gift that keeps on giving.
Lastly, we can take a look at email marketing. Email marketing has shown to have the highest click-through-rates and conversion rates of all digital advertising methods BUT email marketing is only effective through extensive drip campaigns on carefully crafted email lists. Deriving your email list is the most important part of your campaign. Many lose sight of the opportunity of an email campaign for those who have already purchased or interacted with your brand. This is where your email list will become the most curated and targeted.
While email marketing should be a part of your initial sales process, the trust given to a brand from a customer who has already purchased gives the opportunity to continue to offer them future goods and services by staying in contact through email.
Always remember, the lifetime value of one customer beats that of two one-time purchasers.
The Takeaway
The customer conversion funnel is an iconic image in the digital marketing landscape. It's always on our minds when we're coming up with comprehensive strategies for our clients. How best can we target each section?
There are many variations of the marketing funnel and different terms people use to describe each section. But the concepts are virtually the same.
By sticking to the plan, testing each step along the way, and always putting yourself in your customer's shoes, you too can reach the ultimate goal of improving your website's conversion process.
We've scratched the surface on the basics of the conversion funnel, and you can use them to implement strategies to gain more customers and conversions.
Or, you can ask Digital Strike for help. We've made it our business to come up with comprehensive and personalized digital marketing strategies for companies big and small. Drop us a line today and set up a consultation.