Here at Digital Strike, we're always looking for new tools to keep us at the forefront of digital marketing innovation. These are just four tools we current utilize to help our clients with their month-to-month marketing tactics. While we combine the insights we get from all four, you can also use each one by itself; each has its own strengths and will all give you different information.
We use these tools in combination with our years of experience, and our professional insights into the world of digital marketing, and other marketing tactics like SEO and content strategy,. This combination further develops our clients' sales funnels, leads people to our clients, and grows brand awareness.
Growbots
We've all had that random email show up in our inbox before and wondered, How did this person get my information?! Most of the time, those are not well-thought-out emails. It's usually just Buy now, buy from me, we're the cheapest, blah blah blah.
And that's a shame because instead of spamming people, you can use tools like Growbots to effectively introduce yourself into new markets or to potential clients. Growbots can open you up to over 200 million contacts while completely automating the prospecting process. This process lets you target companies individually, by industry, or even by job title in a given industry. It allows you to truly hyperfocus on the audience you're trying to reach.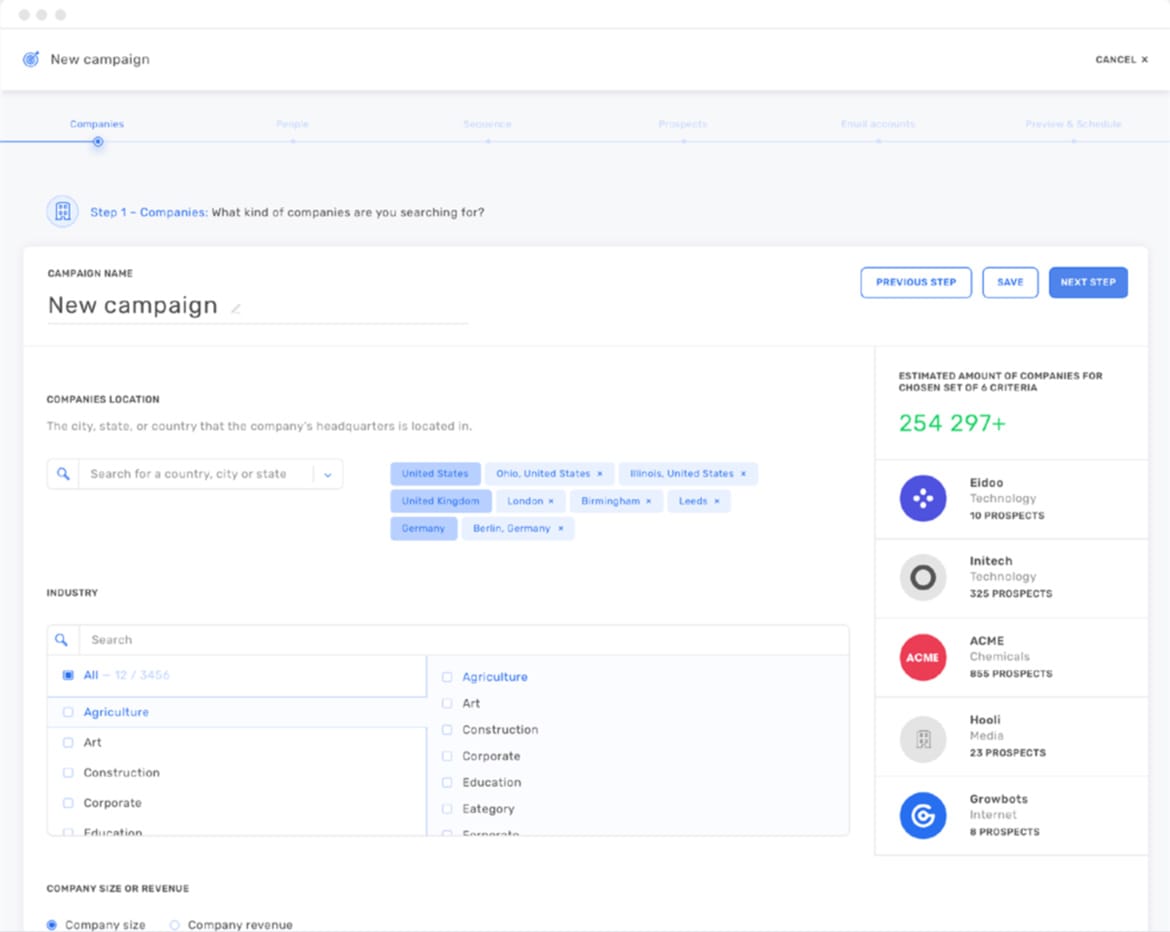 Why Use Growbots?
Helps fill up the top of the funnel
Saves time reaching out to companies
Offers integrations with Hubspot and Salesforce
Digital Strike Pro Tip: Instead of going straight for the sale, offer something. People are getting blasted everyday with buy now! emails. Why not go against the grain a bit and offer to help instead?
Visitor Track
If you're actively trying to fill up the top of your funnel with potential leads, it makes sense to find out who is coming to your site. Visitor Track offers the ability to identify anonymous users on your website. Recently, they took it a step further when they partnered with Bombora to provide data on searcher intent.
What this means for you is that whenever someone comes to your site, not only will you know where that person has come from, but you'll also see a score that lets you know what users searched for to get there. Having this knowledge can make sure your sales team has everything they need in order to close deals.
Why Use Visitor Track?
Know who is coming to your website
See returning traffic
Know the users' intent and what they have been searching for
Digital Strike Pro Tip: If you're really pushing a certain service or product, utilize the targeted pages inside of Visitor Track so you can further track users on your site and know which pages they're visiting.
Local Falcon
One of the most important things you can do as a brick-and-mortar business is manage your NAP (name, address, and phone number). Google looks at your local business information from your Google My Business information and compares that to all the other business directories such as Yelp, Bing Places, Citysearch, and hundreds more to see if your NAP matches across all of them.
Local Falcon will show you how you rank for certain keywords in proximity to where the searcher is compared to where your business is located.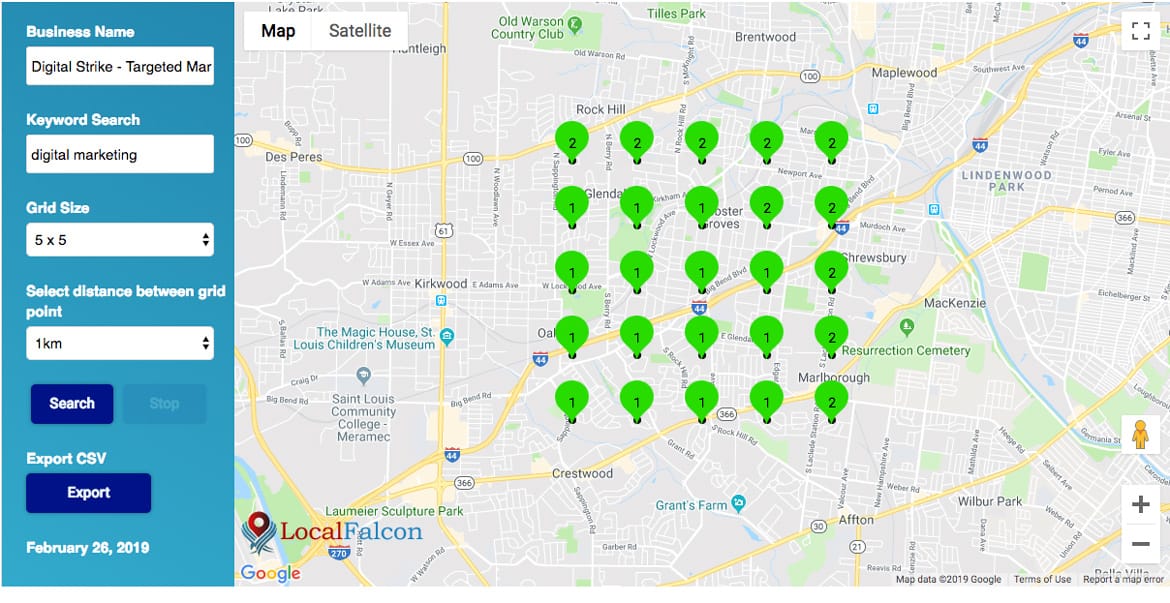 Why Use Local Falcon?
See how you rank locally
Identify opportunities in search to start working towards ranking for
See how competitors are ranking for the same terms you are
Digital Strike Pro Tip: Studies show if you show up in the local pack you have a 60-80% chance of winning that search.
ReviewInc
Once you have tools that help you grow traffic to your site and generate new customers, it's time to find out what people are saying about your services or products. ReviewInc does just that.
It's an aggregator that pulls in all the reviews across the web, creating a central location for you to check in and see what people are saying about your business. It also allows you to respond to those reviews if necessary.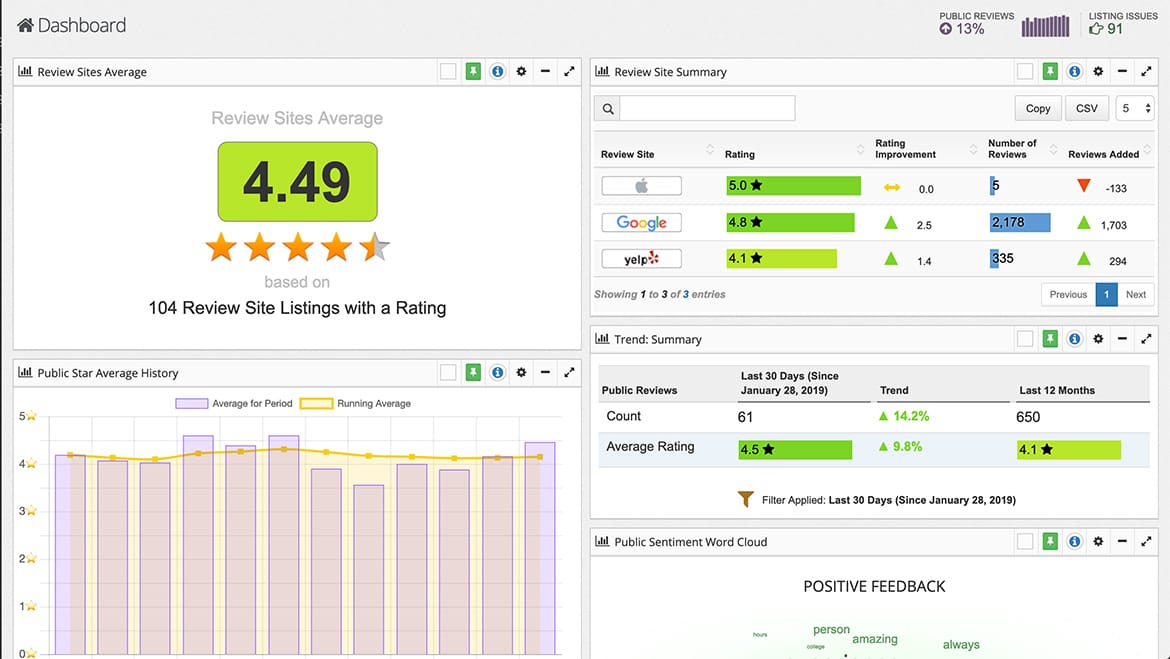 Why use ReviewInc?
See all reviews about your brand in one place
Be able to respond to all reviews in one place
Track your review trends from around the web
Digital Strike Pro Tip: 85% of customers put their trust in online reviews. Staying on top of them is important if you want to continue to bring in new sales.
---
Digital Strike has used these tools for years and we understand how to get the most out of them. If you're interested in one of these services, contact us today. We can help get you set up with one of them—and we'll show you how we can combine the tools' information with our professional insights to help you achieve your business goals.