Creating unique content on your company's website has benefits you haven't considered yet.
Do you want people to keep coming to your website?
Are you working on an SEO strategy to grow your organic traffic?
Do you want to create brand awareness so you can draw new customers?
And you need content to post on social media, right?
Yes.
To all of those things.
Then that's why you should have a blog.
Blog content fuels your SEO
A blog is an easy and affordable way to drive traffic to the rest of your website.
You've probably heard your SEO specialist say the old adage:
Content is king.
And they're right!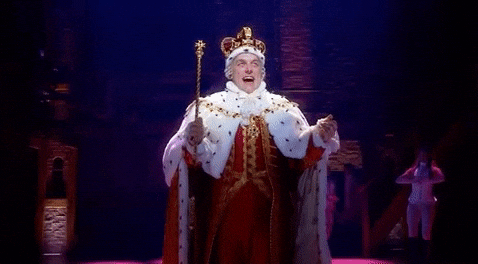 Content is what Google is looking for.
If you don't have content on your site, then the search engines will not find you.
Seriously. No one will be able to find you at all. You'll be lost in the abyss of the internet forever, wondering why you aren't getting any leads from your website.
And you can't just add a ton of content all at once and then leave your site to get stale for five years.
Do you think your competitors are doing that? No, they're probably investing in a content strategy that will put them on top.
If your competitors aren't investing in SEO, then that's all the more reason why you should have a blog. Because then you will be the one on top!
It's crucial that you are adding content on a regular basis. SEO is a long-term investment that will probably never end, but the ROI is so much better than almost any other marketing strategy if it's done right.
You know what can help you reach that goal?
A blog.
But what will we write about?
You can create posts that prove you are a thought leader in your industry and show off your expertise. That will give your company even more credibility.
You can share news about your company. Did you recently add a new service that you want to promote?
Write about it.
You can react to stories in the news if it affects your industry or clients.
For example, if you're an IT security company, you could write a blog post about how a net neutrality repeal would affect your services and your clients.
Or, if you know your customer base really well like Patagonia, you can react to environmental policies and news – like when public lands are reduced.
A blog gives your company a voice
Having a clear voice as a company is an integral part of your brand. If you aren't putting out a clear message or you're not strategically thinking about your company's messaging…
Hoo boy, you're making a big mistake. These days, the way your business speaks on the internet is how your company speaks.
Period.
A blog on your website is the perfect way to show your customers that you are, in fact, intelligent humans providing a service and not robots.
Wait a second – who is going to write this blog?
Good news! You have many options for this little conundrum – and most of them are cheap!
Depending on what your content goals are, you can either:
Write the posts yourself
Rotate the responsibility among your employees
Outsource it to an agency or freelancer
Hire an in-house writer
Or, some combination of all the above
If you're only going to write one post a week or one a month, you could probably get away without an in-house writer.
But if you want to publish content more often – say, every day – you're going to need a writer for sure. 
It creates an opportunity for your followers to share content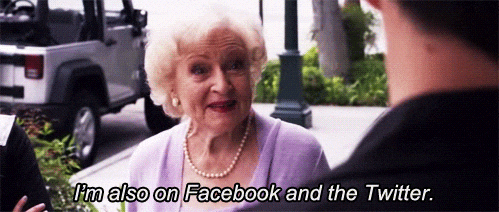 No one is going to share your service page.
I'm sorry, but that's the truth. It's better just to admit it now.
But they might share a piece of content they enjoyed reading on your company's blog.
That's why you should have a blog!
If you write a blog post at least once a week, then that's one fewer social media post you have to plan. 
Plus, if that content is relatable and easy to share, your followers are going to click the share button, and your social engagement will likely improve.
And if the content is useful too, people will link to it on their websites – giving you an SEO boost!
Isn't it cool how just writing unique, strategic content can help you in so many ways? There are too many good reasons to have a blog and not enough reasons not to have one.
You can grow your email subscriber list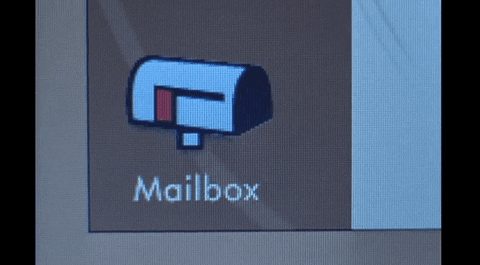 You might be thinking, "why should I grow my email subscriber list? I don't send out emails to my customers."
Dude!
Why not?!
Email marketing may sound like it's an outdated marketing practice, but it still brings in the big money.
If you're an e-commerce site, you can send an email to your list offering a coupon code and a blog post. Maybe they aren't ready to buy something at that moment, but perhaps the content interests them.
The blog gets people to the site – which is half the battle.
Email marketing is one of the best ways to stay at your customers' front of mind.
You show up in their inbox regularly (not too often – don't be spammy!) and they'll remember your store or services when they're looking to buy.
If you're an agency like us, sending out an email newsletter every month allows us to show off our expertise and share knowledge with our clients. 
We discuss topics like SEO, PPC, and design because that's what we live and breathe. We try to prove that we're thought leaders in our industry and that we really do know what we're talking about. 
It gives us credibility online that we couldn't have without our blog. Plus, it's how we practice what we preach – your marketing strategy isn't complete without a content plan.
TL;DR
You should have a blog because there are too many good reasons to have one.
The benefits greatly outweigh the time and effort it takes to strategize and create that content.
You're welcome.
Looking to improve your content strategy? Let Digital Strike develop a content strategy that will fuel your marketing efforts.
Contact us today for a free consultation.