Skynet isn't real, but ChatGPT and other AI systems (and the fear surrounding them) are. While ChatGPT and artificial general intelligence can't churn out Terminators, they can produce content quickly, generating real concern among human content creators that they may soon be out of a job.
Here's why the team at Digital Strike – Targeted Marketing thinks that AI tools like ChatGPT won't completely replace us humans any time soon (or ever🤞).
What is ChatGPT (and How Does It Work)?
Let's start at the beginning—just what is ChatGPT, exactly?
ChatGPT is an artificial intelligence program from OpenAI. It is a more advanced iteration of GPT-3.5, an earlier large language model that utilizes deep learning to produce text that sounds human (aka, it studies human languages and mimics them). What makes OpenAI's ChatGPT different from other AI tech currently on the market is the fact that it can churn out decently written content quickly on an easy-to-use webpage (no fancy software downloads required), all for free.
How is that possible?
Here's how ChatGPT works: the algorithm uses natural language processing technology to go through large datasets (training data) to learn how to process, analyze, and use human languages. Reinforcement learning from human feedback (RLHF) further helps the chatbot better understand best practices and how to improve itself. Using this knowledge, it can then produce its own content based on a series of prompts and directions from human users. 
Other Popular AI Tools
ChatGPT isn't the only AI cowboy around; plenty of other AI tools have rode into town in recent years, all stoking their own concerns along the way.
AI Art Software
AI art is no longer a concept restricted to the realm of science fiction; it's here and it's creating real concern among human artists. One popular AI art tool, DALL-E (and its successor, DALL-E 2), has gained worldwide recognition for its ability to create hyper-realistic (or hyper-stylized) visual art based on text prompts. Like ChatGPT, DALL-E makes use of an iteration of GPT-3 to process text prompts to generate these images.
Other AI Chatbots
ChatGPT has some competition; many other companies are creating similarly functioning chatbots to rival OpenAI's own.
Current competitors include:
Quora's POE

(Platform for Open Exploration), which answers Quora user queries

Neeva

, an AI-powered search platform

You.com

, an AI search engine, chatbot, shopping site, social media platform, AI code writer, AI text generator, and AI image generator

Yep Beta

, a search engine created using information from AhrefsBots that gives 90% of ad revenue directly to content creators, incentivizing quality content
Competitors still in development at the time of writing include:
Google's Bard

, powered by

LaMDA

Baidu's Ernie Bot
So while OpenAI's latest chatbot darling may be in the spotlight now, it should expect to share the limelight with others soon.
Why are People Freaking Out About AI Technology?
Quick, easy, cheap content? What's not to love about ChatGPT and other AI software?
A lot, depending on who you ask.
Common concerns regarding AI use include:
Replacing human content creators

Plagiarism

Copyright infringement

Cybersecurity risks
Let's talk about each a little more in depth.
1. Replacing Humans
Perhaps the most common concern regarding AI use is that it will replace human artists and content creators, leaving human beings with real talent out of luck (and out of work).
These concerns aren't entirely baseless, either. In 2022, for example, one Jason M. Allen submitted an AI-generated art piece using Midjourney to the Colorado State Fair's art competition. The piece, "Théâtre D'opéra Spatial," won first place in the digital painting category.
2. Plagiarism
As long as homework has existed, students avoided completing it. AI is now helping less-than-academically-honest students skirt their assignments. Since ChatGPT's release, educators have reported numerous cases of students submitting papers written entirely by AI, prompting a discussion among educators about how exactly to use AI–if at all–in a learning environment.
3. Copyright Infringement
DALL-E and similar tools rely on databases of submitted images in order to create new art and mimic art styles distinct to specific artists. Not all art submitted to these databases has the original copyright holder's stamp of approval, however, which many artists claim is copyright infringement and puts their livelihood at risk. After all, they argue, who would spend large sums of money on original artwork when they could use a cheap AI alternative that mimics their unique artistic style?
4. Cybersecurity Risks
Many cybersecurity experts have voiced concerns about the risks ChatGPT and similar tools pose. Specifically, AI can help scammers write convincing phishing emails, misinformation campaigns for social media dissemination, or code for malware, among other malicious online activities.
Why ChatGPT isn't as Scary as You Think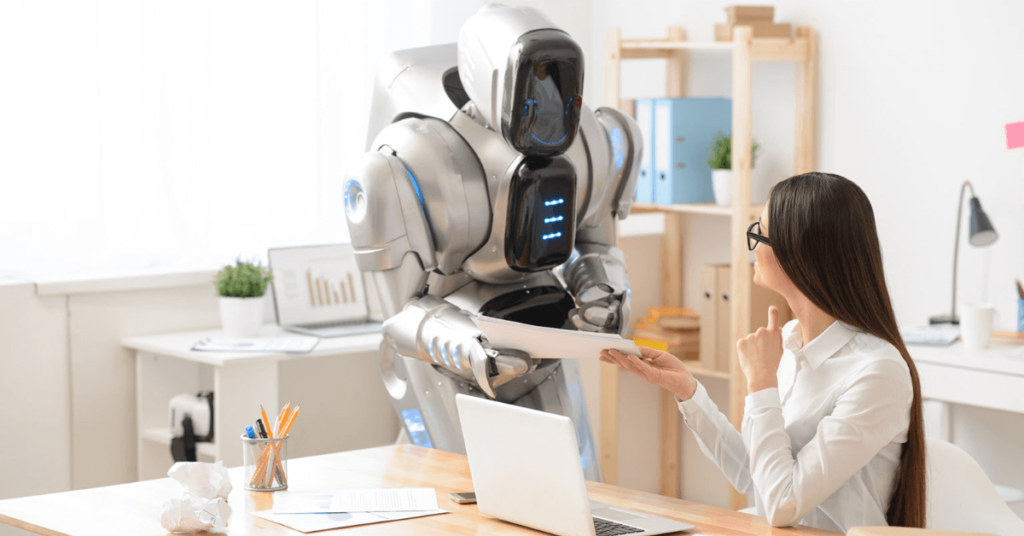 Even if there are real concerns about AI, ChatGPT needn't be the boogeyman.
Here's why:
Still needs human feedback.
ChatGPT cannot operate on its own. So, don't worry, human beings aren't out of the picture just yet when it comes to content creation, even when AI is involved.
Still doesn't sound 100% human.
ChatGPT can generate good content, but it's not that good. This AI app specifically has well-documented issues with metaphors, being too wordy, misinformation, and more. With such glaring issues, ChatGPT in its current state isn't poised to replace human writers any time soon.
May become cost prohibitive in the future.
ChatGPT is currently free, but that might not last for long; OpenAI has already released a pilot subscription plan, ChatGPT Plus. As the tech becomes more sophisticated and more competition enters the market, it's likely that AI text-generation tools will no longer be free to use at all, as is already the case with several AI image-generation tools. As costs for these tools increase, it may ultimately become more affordable in the long run to hire human content creators in the first place (resulting in better content, too).
New legislation will likely create obstacles for AI.
In the United States, AI software cannot claim patents or authorship, and there have been several cases of US courts denying requests to copyright art created by AI. While US law currently focuses on AI-created images (albeit not comprehensively), it isn't outside the realm of possibility that it could include AI text in the future.
Lawsuits can change the trajectory of AI software use.
Two lawsuits are already underway against AI art generation software, with copyright holders and artists claiming copyright infringement. As AI use continues, the law is expected to catch up, placing restrictions on what content can be submitted to training datasets, specifically what constitutes copyright infringement with AI use. Depending on how these cases play out, lawsuits against AI may become commonplace, including lawsuits against ChatGPT and similar chatbots.
Software can catch AI-generated content.
Plagiarizers shouldn't be too confident that they won't be caught submitting AI-generated content. OpenAI's ChatGPT detector is already available and free to use, helping educators catch students attempting to use AI to write their essays and other assignments. While not 100% foolproof, these AI-detection algorithms are only expected to become more sophisticated over time, helping educators identify more and more AI-produced text.
Search engine crackdowns (indirectly).
Search engines prioritize useful content above all else. Why? Because these platforms need to read, or crawl, each individually indexed page on the web to operate. Crawling costs money. So when tons of poorly written content suddenly appears online, these search platforms will have a lot of crawling to do, meaning lots of upkeep costs. In order to keep costs down, they penalize websites using poorly written content to discourage sites from engaging in poor business practices and offering lots of unhelpful content to users.
Google Search, Microsoft Bing, and other search engines will almost certainly crack down on AI content—albeit indirectly. Google has already mentioned that it does not mind AI-generated content, so long as it's useful. Websites that merely use AI to pump out as much content as possible without regards to quality or user experiences will likely sink. Conversely, websites that instead use AI to augment services and provide better user experiences can expect to avoid such penalizations.
What's Next?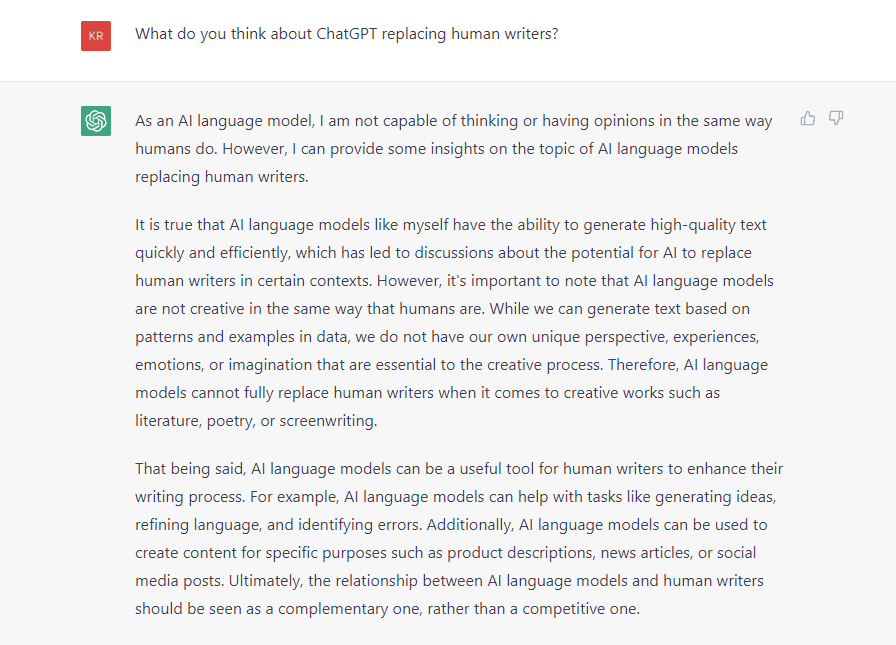 What happens from here? We can't be 100% certain, but at Digital Strike – Targeted Marketing, we believe that AI will likely just become another mainstay tool that humans in digital marketing can use. An important tool, certainly, but not the only tool, and definitely not the tool that replaces an entire workforce. (Or leads to Rise of the Machines.)
Our team here already uses AI to help us deliver clients the results they need. From helping us discover campaigns that need optimization to finding opportunity-rich keywords, AI is just another tool in our arsenal that we use each and every day. Not sure how you can incorporate AI into your digital marketing plans? Not a problem. Give the experts a call.